Spring is here, time for perfume haters to meet their match. Perfumes is a personal preference for different reasons  there's a high percentage of people would not be caught dead wearing a spritz on perfume. Some others don't react well to intense scent that can have the tendency to triggers headaches or an allergic reaction – others just  they have sensitive noses. What ever your reason for not wearing perfumes we rounded up some of our favorite sweet smelling scents  that are so subtle even the biggest perfume haters will love:)
1. Just as the name implies. Clean is pure and fresh, the Lemon and Clementine brings up memories of spring, and a fluffy feeling of warm towel just pulled from the dryer. That perfume was introduced to me by a friend of mine  who works at Sephora and it quickly became one of my favorites summer/spring perfumes. It smells like you (literally)just got out of the shower. Haters beware!
2.Bulgari White Tea Blanc. If you absolutely hate perfume then this one is for
you. It is very light people who are sensitive to perfume will notice you smell good but won't know the scent associated with perfume. It seemed well tolerated by my cancer and asthma patients. The scent is suitable for both men and women. If you and your significant other are perfume haters… this is for you!
3. Chloe Love Story Sensuelle. If you really want to tell a love story, yes you can because the Orange Blossom and the primofiore lemon in this best light clean smelling perfume are identify with love. Perfect warm weather perfume.
4.  Sisley Paris by Izia Eau De Parfum. Lingering Timeless fragrance for the modern men and women. What it is: A distinctive bouquet with an assertive
and sensual essence..Imbued with radiant and sophisticated top notes, Izia seduces with its airy, floral heart and the warmth and woody base softened with musks. Made in France.
5. Scent of a Dream by Charlotte Tilbury. This one of- a- kind floral perfume stimulates and ignites a mind altering fleurotic  frequency. The blends of violet, lemon jasmine peach (including other top notes) attract love, light, power and positivity to the wearer. Perfect for both day and night because it's sexy and sophisticated, but never heavy or overwhelming.
Save
Save
Save
Save
Save
Save
Save
Save
Save
Save
Save
Save
Save
Save
Save
Save
Save
Save
Save
Save
Save
Save
Save
Save
Save
Save
Save
Save
Save
Save
Save
Save
Save
Save
Save
Save
Save
Save
Save
Save
Save
Save
Save
Save
Save
Save
Save
Save
Save
Save
Save
Save
Save
Save
Save
Save
Save
Save
Save
Save
Save
Save
Save
Save
Save
Save
Save
Save
Save
Ways to Perfect a Carefree Style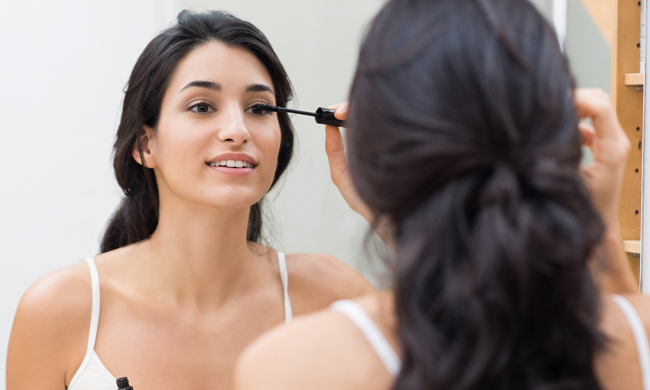 A perfect carefree  style may appear effortless, but creating a look that stands up to a busy, fun-filled day still requires some simple work.
Keep your skin in top condition and your hair and makeup on point with these tips from the beauty experts at Macy's to help you look and feel your best.
Protect your skin. If there's only one skin care product you use, it has to be sunscreen. Not only is daily SPF important for avoiding sunburns, it also helps prevent wrinkles and spots caused by sun damage. Apply early and often, and don't be fooled by a cloudy day. Even when skies are overcast, those UV rays can inflict plenty of harm. If you'll be out for an extended period, consider a stylish hat to lend extra protection to your scalp, ears and face. Also remember to cover or apply sunscreen to often-overlooked places, such as the tops of your feet.
Get that glow. While you're using sunscreen to prevent damage, adding a bronzer to your daily routine can help give you that sun-kissed glow. Preventing sun damage doesn't have to mean looking less than golden. Create the look of healthy radiance with Clarins Sunkissed Summer Bronzer Compact. This trio of tropical leaf-embossed powders warms the complexion while an iridescent pop of coral brings a beachy glow to cheeks.
Go for all-day eyes. When you're embracing a laid-back look, a fully done eye can be overkill. A basic tint and some mascara is a simple way to achieve a put-together but fuss-free style. Using a waterproof formula can give you the confidence that your lashes are in perfect condition and ready for whatever the day may bring. If you have a favorite formula, check to see whether a waterproof version is available.
Make it matte. For lip color that lasts from sunrise to moonlight, matte lipstick is the real deal. In addition to being long-lasting, matte lipsticks pack an intense punch of color perfect for a bright and cheerful lip. If a little sparkle or shine is more your thing, go ahead and add a light layer of clear gloss and give yourself bonus points if one layer or both include SPF.
Explore new ideas. Switch up your look and unlock new favorites with Amazon Luxury  Women's Beauty Box, 10 or more samples, ( $19,99 credit on select products with purchase) most wow-worthy products specially chosen by beauty experts. With a variety of products from the best brands ranging from eye shadows to mascaras to lipsticks, each month you'll receive five deluxe beauty samples, one bonus item, a collectible cosmetics bag and a $5 beauty coupon available for use in-store and on macys.com.
Photo courtesy of Getty Images
SOURCE:
Macy's
Save
Save
Save
Save
Save
Save
Save
Save
Save
Save
Save
Save
Save
Save
Save
Save
Save
Save
Save
Save
Save
Save
Save
Save
Save
Save
Save
Save
Save