To say that Organic Make up is enjoying unprecedented levels of popularity would be an understatement. Women everywhere are looking  for makeup that bring out that perfect look in their faces. With organic makeup these women are now able to accomplish that. If you are a big fan of cosmetics, then you probably heard of mineral  or organic makeup. If you're wondering why you should buy organic well, most cosmetics have toxins and other chemicals in them that can cause skin irritations and premature aging. So organic makeup is free of toxins and much safer to use.
Makeup has become nowadays an essential tool used by ladies to get in the spotlight and win the charm of everybody that notices them, so choosing the right one is crucial. I started wearing makeup late in life If you're just starting to get into makeup, the perfect way to start is a starter kit which consist of everything to help you achieve that perfect look, and I strongly recommend my absolute favorite brand…  Bare Minerals. the purest form of organic makeup. The box contains primer, foundation, concealer, brush, finishing powder, makeup remover and mineral veil. If you don't like to wear heavy foundation (like me) you will avoid avoid that dreaded demarcation look  . I recently purchased the liquid foundation Bare Mineral Barely there version, that one is begging for your attention -especially if you don't like to spend precious minutes applying makeup. My foundation don't last long,so this is perfect for me. I also use Sephora's  perfection foundation and I love it.
People are growing more conscious of the effects of the product they use because we are constantly exposed to the harsh pollutants and chemicals in the environment, what you put in your face will absorb into your body so eyes are opening about the toxic contents of conventional beauty products.  Most commercial brands are loaded with synthetic ingredients which can actually damaged your skin thus make you look more matured before time.   If you want to look good without the negative side effects then organic makeup is what you need.
When shopping for cosmetics, make sure to read all the ingredients, A good organic makeup will contains all natural ingredients such as bees waxes, jojoba oil, fruits, seeds oil, fruits and No GMO . Mineral makeup has been around for more than 20 years but it still being considered the new trend. The market is filling up with natural beauty products because there is a high demand for organic makeup even makeup remover. If you need to know how to properly apply organic makeup just watch the you tube video below

Save
Save
Save
Save
Save
Save
Save
Save
Save
Save
Save
Save
Save
Save
Save
Save
Save
Save
Save
Save
Save
Save
Save
Save
Save
Save
Save
Save
Save
Save
Save
Save
Save
Save
Save
Save
Save
Save
Save
Save
Save
Save
Save
Save
Save
Save
Save
Save
Save
Save
Save
Save
Save
Save
Save
Save
Save
Save
Save
Save
Save
Save
Save
Save
Save
Save
Save
Save
Save
Save
Save
Save
Save
Save
Save
Save
Save
Save
Save
Save
Save
Save
Save
Save
Save
Save
Spring is here, time for perfume haters to meet their match. Perfumes is a personal preference for different reasons  there's a high percentage of people would not be caught dead wearing a spritz on perfume. Some others don't react well to intense scent that can have the tendency to triggers headaches or an allergic reaction – others just  they have sensitive noses. What ever your reason for not wearing perfumes we rounded up some of our favorite sweet smelling scents  that are so subtle even the biggest perfume haters will love:)
1. Just as the name implies. Clean is pure and fresh, the Lemon and Clementine brings up memories of spring, and a fluffy feeling of warm towel just pulled from the dryer. That perfume was introduced to me by a friend of mine  who works at Sephora and it quickly became one of my favorites summer/spring perfumes. It smells like you (literally)just got out of the shower. Haters beware!
2.Bulgari White Tea Blanc. If you absolutely hate perfume then this one is for
you. It is very light people who are sensitive to perfume will notice you smell good but won't know the scent associated with perfume. It seemed well tolerated by my cancer and asthma patients. The scent is suitable for both men and women. If you and your significant other are perfume haters… this is for you!
3. Chloe Love Story Sensuelle. If you really want to tell a love story, yes you can because the Orange Blossom and the primofiore lemon in this best light clean smelling perfume are identify with love. Perfect warm weather perfume.
4.  Sisley Paris by Izia Eau De Parfum. Lingering Timeless fragrance for the modern men and women. What it is: A distinctive bouquet with an assertive
and sensual essence..Imbued with radiant and sophisticated top notes, Izia seduces with its airy, floral heart and the warmth and woody base softened with musks. Made in France.
5. Scent of a Dream by Charlotte Tilbury. This one of- a- kind floral perfume stimulates and ignites a mind altering fleurotic  frequency. The blends of violet, lemon jasmine peach (including other top notes) attract love, light, power and positivity to the wearer. Perfect for both day and night because it's sexy and sophisticated, but never heavy or overwhelming.
Save
Save
Save
Save
Save
Save
Save
Save
Save
Save
Save
Save
Save
Save
Save
Save
Save
Save
Save
Save
Save
Save
Save
Save
Save
Save
Save
Save
Save
Save
Save
Save
Save
Save
Save
Save
Save
Save
Save
Save
Save
Save
Save
Save
Save
Save
Save
Save
Save
Save
Save
Save
Save
Save
Save
Save
Save
Save
Save
Save
Save
Save
Save
Save
Save
Save
Save
Save
Save
Ways to Perfect a Carefree Style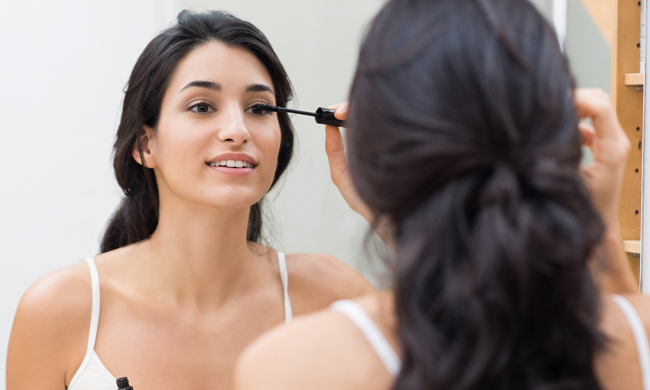 A perfect carefree  style may appear effortless, but creating a look that stands up to a busy, fun-filled day still requires some simple work.
Keep your skin in top condition and your hair and makeup on point with these tips from the beauty experts at Macy's to help you look and feel your best.
Protect your skin. If there's only one skin care product you use, it has to be sunscreen. Not only is daily SPF important for avoiding sunburns, it also helps prevent wrinkles and spots caused by sun damage. Apply early and often, and don't be fooled by a cloudy day. Even when skies are overcast, those UV rays can inflict plenty of harm. If you'll be out for an extended period, consider a stylish hat to lend extra protection to your scalp, ears and face. Also remember to cover or apply sunscreen to often-overlooked places, such as the tops of your feet.
Get that glow. While you're using sunscreen to prevent damage, adding a bronzer to your daily routine can help give you that sun-kissed glow. Preventing sun damage doesn't have to mean looking less than golden. Create the look of healthy radiance with Clarins Sunkissed Summer Bronzer Compact. This trio of tropical leaf-embossed powders warms the complexion while an iridescent pop of coral brings a beachy glow to cheeks.
Go for all-day eyes. When you're embracing a laid-back look, a fully done eye can be overkill. A basic tint and some mascara is a simple way to achieve a put-together but fuss-free style. Using a waterproof formula can give you the confidence that your lashes are in perfect condition and ready for whatever the day may bring. If you have a favorite formula, check to see whether a waterproof version is available.
Make it matte. For lip color that lasts from sunrise to moonlight, matte lipstick is the real deal. In addition to being long-lasting, matte lipsticks pack an intense punch of color perfect for a bright and cheerful lip. If a little sparkle or shine is more your thing, go ahead and add a light layer of clear gloss and give yourself bonus points if one layer or both include SPF.
Explore new ideas. Switch up your look and unlock new favorites with Amazon Luxury  Women's Beauty Box, 10 or more samples, ( $19,99 credit on select products with purchase) most wow-worthy products specially chosen by beauty experts. With a variety of products from the best brands ranging from eye shadows to mascaras to lipsticks, each month you'll receive five deluxe beauty samples, one bonus item, a collectible cosmetics bag and a $5 beauty coupon available for use in-store and on macys.com.
Photo courtesy of Getty Images
SOURCE:
Macy's
Save
Save
Save
Save
Save
Save
Save
Save
Save
Save
Save
Save
Save
Save
Save
Save
Save
Save
Save
Save
Save
Save
Save
Save
Save
Save
Save
Save
Save
Tackle spring cleaning like a pro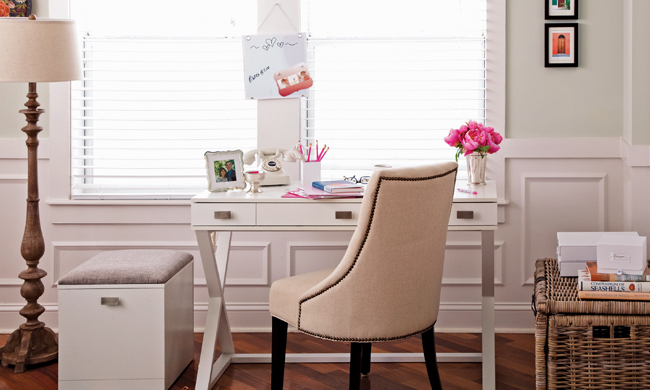 Spring is a sensible time to refresh and restore your home after heavy indoor use during winter. It's also an opportunity to conduct overdue home maintenance and tackle spring cleaning like a pro .
Tackle the project room by room with these tips from the experts  to make the work feel more manageable and ensure you complete a thoroughly satisfying job.
Entryway
The main entrance, whether it's the front door or a mudroom entrance off the garage, tends to become a dumping ground where items are shed with each trip through the door. You may have to wade through some clutter to make headway, but after a thorough cleaning of the furniture, floors and walls in this space, your next challenge is making sense of all the mess.
One solution is assigning designated storage spaces for each family member. A series of plastic storage boxes or cubby-style organizers can help contain possessions like shoes, backpacks, handbags and more. Rely on stylish hooks or a coat tree for extra storage. Put your finishing touch on the freshly cleaned entryway with some pops of color and personality, such as cheerful wall art and a welcoming rug.
Home Office
If there's any room that comes close to the clutter of the entryway, it's the home office. A major difference is that generally, office messes come in the form of paperwork, and paper can actually be organized quite easily.
Sorting is the best first step, so you know exactly what you're up against. Create piles for all the different types of paper you're likely to encounter, from bills and to-do lists to the kids' school work. Separate other items by category, such medical records and financial documents or art supplies and books, into piles of their own. An option such as the 3M Weighted Desktop Dispenser and Organizer can help keep supplies like pens, tape, paper clips and sticky notes neat and tidy.
There are dozens of options when it comes to home filing systems. Consider keeping current documents in a location you can access at your fingertips, such as a hanging file drawer or a desktop filer. Labeled tabs and color-coded folders can help make frequently used documents more easily accessible.
For archival materials, such as tax returns and insurance policies that you're likely to consult infrequently, a secure but separate storage solution makes more sense. Drawer labels and colored hanging file pockets paired with a categorical or alphabetical organization system can make it easy to dispose of unwanted clutter without tossing important papers.
Once you've dealt with all the paperwork, don't overlook important details like dusting the computer desk and screen to make your freshly cleaned office extra inviting. Adding a stylish, functional centerpiece like the See Jane Work Kate Writing Desk can also help you stay organized now and in the future.
Kitchen
Because it's likely the most used room in the house, the kitchen sees a fair bit of cleaning year-round. However, in any busy household it's easy to let deeper cleaning slide. While you're tackling the rest of the house, take time to give the kitchen its due. Mop the floors, disinfect all surfaces and remove clutter that has accumulated, including old and out-of-date food from the refrigerator and pantry.
Because consumables are such an integral part of this space, it's a good idea to use green cleaning products that won't leave harmful residues on your cooking surfaces or distribute contaminants into the air.
Bedrooms
When warm spring weather arrives, throwing open the windows to circulate fresh air can be one of the most welcoming ways to wake up the bedroom after long winter months. Freshly washed linens and a flipped or rotated mattress can also give the room a freshness you can see and feel.
Beyond the typical chores like vacuuming and dusting, don't forget dusty baseboards and make sure to wipe down any glass or mirrored surfaces for extra shine. Another way to make a big difference is organizing items that exceed the storage capacity of your furniture. In the bedroom itself, a trunk at the foot of the bed or a wardrobe organizer that complements your other furnishings is a smart bet.
In the closet, you can repurpose common office supplies and organizers to make the most of limited space. For example, adhesive hooks are perfect for handbags, necklaces and scarves. Lightweight shelving or cubbies make it easy to confine shoes, and for an assortment of accessories and knick-knacks, try stacking plastic bins. Another idea to maximize drawer space in your dresser: move undergarments and socks into a portable storage cart with trays or drawers that fits neatly in the closet.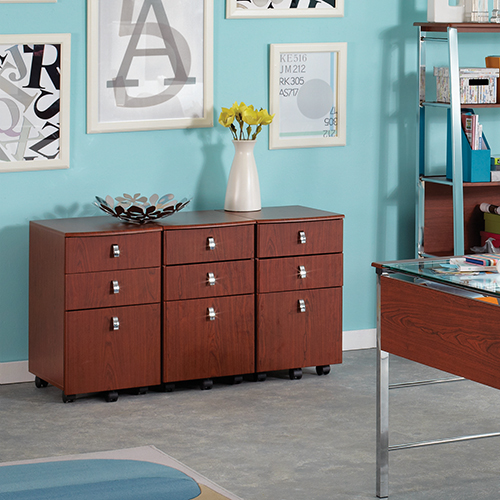 Multi-Purpose Rooms
Sometimes space dictates that each room in the house cannot be dedicated to just one purpose, but combining multiple spaces – such as a home office and craft room, den or storage area – can often lead to clutter accumulating. Start by organizing things into piles based on which part of the space is best suited for each item. An option like a Realspace Mezza Mobile File cabinet can help you file away documents and by aligning multiple cabinets together, serves as a versatile workspace, craft area or television stand.
Also, take time to check for broken items or ones you haven't used in a while and determine what can be repaired, donated or discarded. Once everything has been properly sorted, store any items that didn't previously have a home. Hanging items that are used often for crafting is one way to make creative use of your space and free up space for additional furniture or storage, such as shelving or attractive totes.
Find more storage and organization solutions at Office Depot and OfficeMax stores or online at OfficeDepot.com.
SOURCE:
Office Depot
Save
Save
Save
Save
Save
Save
Save
Save
Save
Save
Save
Save
Save
Smell That Makes You Happy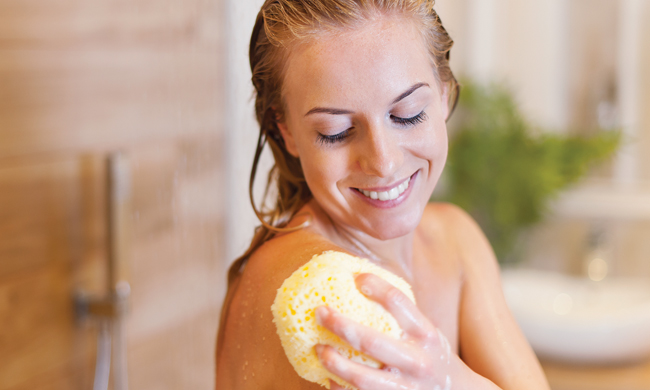 Smell is a powerful way to better your mood  especially when a gentle scent can instantly transport your mind to another time and place. From retrieving pleasant memories to boosting your mood, your sense of smell plays an important role in your overall well-being.
The scents you detect are actually tiny molecules that interact with sensory centers in your brain to elicit responses, such as happiness, relaxation or stimulation. For centuries, smell has been associated with healing practices. Today, the restorative and uplifting benefits of smell can be found throughout everyday life. Next time you're feeling down or need to soothe your mind, turn to one of these aromatic options:
Light candles with a soft, calming scent to relax and unwind. Try  lighting the

candle

when you walk in the door from a long day, and by the time you've changed into some comfy clothes, the aroma should begin to fill the air.These scents will cheer you up and bring a smile to your face with a single sniff.
Take a warm shower and lather up with a scent-driven body wash, such as Citrus Ginger Body wash Honey Creme & Lavender or Blooming Jasmine & Plum Moisturizing Body Wash. Inspired by trending ingredients and crafted with real extracts of honey, lavender, jasmine and plum, these body washes can create an invigorating sensory experience that moisturizes and cleanses your skin.
Energize your morning with a vibrant air freshener in your car. According to the National Sleep Foundation, scents like citrus, rosemary, peppermint and eucalyptus are stimulants that can help you shake off sleepiness and put some pep in your step. In fact, fruity smells like citrus actually stimulate serotonin, the brain's "happy" chemical.
A fresh bouquet of entertainment/">flowers is an instant mood-booster, but not just because of their beauty. Numerous studies have shown the emotional benefits of a vase filled with fresh blooms. Take that goodwill a step further by taking a trip to a flower market to purchase fresh flowers with fragrant qualities that can brighten your desk or a room at home.
It may be the anticipation of a tasty treat to come, or maybe it's the connection to childhood memories with a beloved relative, but few can resist the smell of homemade treats baking in the oven. Of course you can cheat and light a candle or burn wax or oil that mimics the scent, but nothing comes close to the therapy of freeing your hands and mind to bake and create that delicious aroma on your own.
Find more scents to move your mood at softsoap.com.
Photo courtesy of Getty Images
SOURCE:
Save
Save
Save
Save
Save
Save
Save
Save
Save
Save
Save
Save
Save
Save
Save
Save
Save
Save
Save
Save
Save
Save
Save
Save
Save
Save
Save
Save
Save
Save
Save
Save
Save
Save
Save
Save
Save
Save
Save
Save
Save
Save
Save
Perfect Christmas Gifts
Not everyone knows how to wrap the perfect Christmas present. Some of the presents you see on display in stores look like they were wrapped by someone with decades of experience, while other presents look like they were wrapped by an octopus wearing oven mitts.
Why do your gift wrapping skills leave you feeling frustrated to the point you're ready to just shove every gift in a bag and pronounce it finished? Is there an easy way to wrap the perfect Christmas present? Yes!
The first step is to get everything you'll need for wrapping together in one localized area. If you have a small card table, those are the perfect height to use when you're wrapping. Never wrap a gift on your bed or on the sofa. Not only can you nick the bed linens or sofa with the scissors, but because of the give in the mattress or sofa cushion, you'll end up with wrinkles or lumps in the wrapping paper.
Don't assume that just because you have an oddly shaped gift that it can't be wrapped well or that you won't be able
to find a box to put it in. Even if you're baking homemade goodies to share, there are special boxes and tins just for putting food times in. Always use pull bows for gifts.
Next, make sure you get boxes for the gifts that will fit inside boxes. If you have an oddly shaped large gift, know that you can find oversized boxes at moving companies. Boxes give you a flat, even surface to wrap. It also takes away the 'feel it and guess what it is' temptation for those who can't wait for Christmas Day to find out what their gifts are.
Don't play guessing games with the amount of wrapping paper you lay out for the gift. Measure the width and height of the gift with a ruler or measuring tape, then cut off that much wrapping paper leaving a little excess to make the corners nice and smooth.
Situate the gift in the center of the wrapping paper. Pull up one side of the paper and using a small piece of tape, secure it to the gift. Pull up the other side, fold over a quarter inch of the paper so that it tucks under and tape it to the first side. If you don't like tape showing, you can use a heavy duty glue stick to secure the paper, just don't get the glue on the gift itself.
To cover the line where you folded the paper, add a strip of Christmas ribbon or use fabric ribbon. You can add a store bought bough or one you created yourself. Remember that practice makes perfect and you can wrap like a pro!
Save
Save
Save
Save
Save
Save
Save
Save
Save
Save
Save
Save
Save
Save
Save
Save
Save
As the holiday season approaches and you're trying to figure out how to decorate your home to entertain family and friends? Don't be overwhelmed!
However, there's no reason the host can't join in the fun. To help keep calm and have your home ready for the party, follow these tips.home decor
Cleaning
More often than not, the first step to decorate your home for holiday entertainment is cleaning . Start by going room to room seeking out trash, recyclables and things that can be stored away – anything to clear up much-needed space. Once the clutter is cleared, work from the top down to clean surfaces, so any dust or debris that hits the floor can be vacuumed or swept neatly away. Remember to steer clear of harsh or highly fragrant chemicals, which may be an irritant to some guests.
Upgrading
Don't try to sneak by with old appliances this time around. Instead, upgrade your most important resources throughout the house in order to find success when it comes to playing host. For example, swapping out your old, cluttered refrigerator for a Whirlpool French Door Refrigerator with industry-first infinity slide shelves is a useful way to create more space in the kitchen. Its pantry-inspired layout lets families fit and find all their edible favorites. Every section, shelf and bin in the refrigerator was redesigned to deliver smart organization with panoramic shelves and unique features to store 30 percent more than other leading French door bottom mount refrigerators. Perfect for a big shopping run before a party, the refrigerator features dedicated spaces places like the Treasure Bin, Platter Pocket and Small Items Bin to give maximum visibility and easy access when it's time for the food prep to begin.
Planning
Staying organized and having a precise plan are vital to putting together the perfect night with family and friends. Make sure to nail down the specifics, such as the number of guests, what food will be brought, what needs prepared in advance and what can wait until the big day. Making lists and involving others in the family to help can make a seemingly insurmountable volume of work feel instantly manageable. As you think through your plans, remember to anticipate the unexpected and have an emergency party kit on hand to quickly respond to pitfalls, like spills or broken glass, before they derail the festivities.
Decorating
With all the energy you put into planning and upgrading, don't overlook the importance of taking time to make your home shine with a creative touch. Go festive with holiday-specific home decor
or keep it classic with timeless decorations placed throughout the home to make it really sparkle. For close family and friends, consider adding personal touches like mementos of holidays past. Or go with a themed approach with similar colors and textures that you carry throughout the house.
Get Organized for Entertaining
Hosting a holiday gathering is no small feat, but you can get organized ahead of the big day with these entertaining tips.
Set the guest list early: Send out invites in advance. Longer notice allows for you to better gauge who will be attending and how much food you'll need to make. Rather than waiting to see who shows up and who doesn't, send out RSVPs via mail or email so that you have a precise idea of how many people to plan for.
Plan the menu ahead of time: From drinks to side dishes to dessert, with special storage spots and industry-first infinity slide shelves, Whirlpool's French Door Refrigerator allows you to store 30 percent more so you can buy all your groceries in advance. This way you won't have to worry about running to the store just moments before guests arrive.
Set the table the day before: Organizing where you can, such as setting out plates and silverware in advance, allows you to focus on preparing food and drinks on the day of the party. Unless you'll be using fresh cut flowers, go ahead and complete the centerpieces and any other decorative touches the night before, as well.
Make a party-night cheat sheet: Keep a checklist nearby so you don't forget about any of your delicious courses or what tasks need completed throughout the evening. Remember to include items like refreshing the ice bucket and swapping out buffet dishes or appetizer platters periodically.
For more ideas to upgrade your kitchen, visit whirlpool.com.
SOURCE:
Whirlpool
Save
Save
Save
Save
Save
Save
Save
Save
Save
Save
Save
Save
Save
Save
Save
Save
Save
Save
Save
Save
Save
Save
Save
Save
Save
Save
Well-manicured nails are an integral part of a neat, pulled-together appearance – one that can
work as an asset in both the social and the business world and women love the idea of going to the salon for an afternoon of nail pampering. Most nail salons; however, use nail polishes that are not good quality with the color getting dull and the polish chipping off after a few days–  that is why we need to know The Truth About OPi Nail Polishes.
Many of you have asked Google a plethora of questions about OPi nail polishes and lacquer so based on the fact that I've been using the brand for a number of years- hence, I don't need to have a master degree an order to answer some of your questions. There are many brands of nail polish available to women- what Makes OPI the most sought after worldwide? Well, you have probably heard news stories questioning the safety of certain beauty products and Formaldehyde have been the topic in recent discussion:(.
The truth is some OPI  nail strengtheners does contain a low level of  formaldehyde some does not. But their nail products are free  of DBP (dibutyl phthalate) and Toluene. I love their nail polishes/lacquer because they do not contains any of the ingredients outlined above.
OPI is known for their delicious nail polishes  that quintessentially  delightfully in names and chip resistant.  It's wide range of colors will fit any personality types  especially when each of the carry names such as  Nectarine Blast (like the one I am wearing) Social Climber, Casting Call, Otherwise Engaged and Hotter Than You Pink. If you are into the hottest and latest  OPI trend then you probably want to add the New Orleans Collection Summer 2016 to your list, because there is a color for every mood and every nail type and length .
OPI nail products are intended to be nothing but top in quality. I've been wearing polish since I was a teenager, and based on the fact that I never wear artificial nails or nail wraps so it is crucial that I use quality nail polishes. I am a professional manicurist, therefore; I do my own nails. I bought the OPI Retro which consist of four different colors- one for different occasion. My nails are super long and when they get in the way I trim them down and usually  wear the sparkly white. I purchased my OPI set at Sephora and one of the has been discontinued.
If you are a person who loves collecting different kind of nail polishes then you should know picking the right one is a science, because Crackle/Shatter Nail Polish is everywhere this season, but the truth of the matter is this is not a new trend. Before I discovered OPI-I used to spend an arm and a leg  on Lancome and Shiseido nail lacquer:(.
So, that concludes the Truth about OPI Nail Polishes!
Save
Save
Save
Save
Save
Save
Save
Save
Save
Save
Save
Save
Save
Save
Save
Save
Save
Save
Save
Save
Save
Save
Save
Save
Save
Save
Save
Save
Save
Save
Save
Save
Save
Save
Save
Save
Save
Save
Save
Save
Save
Save
Save
Save
Save
Save
Save
Save
Save
Save
Save
Save
Save
Save
Save
Tips To Smelling Good All Summer Long

Summer is upon us which means no more hats, gloves and bulky coats. However it brings a host of issues with it. Allergy, under eye puffiness, humidity, your makeup keeps siding off  and inescapable drenching sweat whenever you venture outside! So how do you smell good all summer long? Very simple, if you normally wash off then you will smell like summer in a bottle . Here are a few of my  tips for perfect summer scent!
1. I shower everyday using cold water, I exfoliate every other day to slough off dead skin. I use Verbena body wash  and salt Scrub by L'occitane. I love using that scrub in Summer because the verbena extract keeps my skin moisturized.  I also scrub my armpits with it on days I don't shave.
2. Every human being sweats that's the rule of nature. it is odorless, if there's offensive odor associated with it, that  can be cause for concern. Some people get botox in their armpits to prevent them from sweating. I just hoard deodorants- not the alcohol-based mainstream deodorants. I use Biotherm Deo-pure, it's pretty expensive for a deodorant it's lightly scented…. I don't want my perfume to compete with heavily fragranced deodorant.
Recently, during a visit to Paris I bought two deodorants for 50 US $ at Biotherm store in (left) France, 2 days later I purchased the same deodorant  for $12 @ Odeon Pharmacy.
They recently becomes available in the US for a whooping $26. Fortunately; I have enough to last me until my next trip to Paris. If you find yourself in France this summer (I know many of you will) and looking for bargain-stop at pharmacy Odeon, located at 97 Boulevard  Saint Germain. Take metro Saint Germain Des Pres .
3. Wear clean under garments everyday, and change your bedding regularly. Let your bath towel air dry after each use, and refrain from using the same towel more than twice –wash them with scented detergent and fabric softener.
4. Wash your hair, weave, dreads or extensions. Smelly hair is nauseating:(
5. Wear light fragrances. I interchange my perfumes because I tire easily wearing the same scents. Yesterday I had on  'Bombshell by Victoria Secret. Today 'So In Love By Philosophy – depending on the weather I will wear 'Clinique Happy Summer Spray – which is one of my favorites by Estee Lauder:
How To Smell Good Without Perfume
Scent is one of the most delicate yet a strong parts of the  human sensory experience however; despite  the catching trend of perfumes there are places where perfume is not allowed. Hospitals is one of them-especially around cancer patients.  Smelling Good doesn't mean dousing of perfume especially if you are a guy. (I have seen people who wear perfume but when I get close to them their breath stink to high heaven: A standard hygiene such as  shower with soap to get rid of decomposed cells- the odor causing bacteria that thrives in areas like armpits and groin. However; you can use soap free body washes to neutralized your skin's pH level to keep bacteria at bay.
Body odor
Body odor can be a symptom  of sickness or poor hygiene! In either case summer is your number one enemy. People might raise their nose in disgust at the thought of sharing airspace with you.Hair under your arms will slow evaporation of sweat-it is very important that you shave and shower regularly, using unscented shower gel, and deodorant. Wear breathable fabric that can quickly wick moisture away before bacteria begin to feast on it.  sleeping with soiled. The best way to get rid of body odor is by attacking it's cause, however fragrance or other type of scented body products  will mask the odor until the base note dry down, and your natural odor will return with a vengeance-which bring me to my nest point.
Last year a guy asked me to dance at a party, the minute I got up I smelled a strong odor of pepper. As we began to dance, the middle note of his cologne reached a toxic level and straightforward herbal tobacco.Though I am very peeved at bad odor, I politely kept him from rubbing off on me. After the music stopped, he asked if he could share my table? I said yes but told him that I would not  be able to dance with him again because his cologne was too strong. He then said  he would removed his suit jacket.
I was a bit annoyed at the fact that I had just met the guy and he acted  as if I was his main squeeze! During the second dance… I wish he had kept his jacket on, because his body odor and the strong cologne smelled like a combination of potpourri  and anal discharge of an aging cat. I mustered the courage to get back on the dance floor with him, when the music ended he offered to get me something to drink, and while he was gone I left the party.
As A Perfume Lover – I Have to Admit That Unscented Men Turns Me On To No End!
 On A Serious Note: I am Not Seeking Unscented Men Please, Refrain  From Messaging Me:(  
Peace!   
Cigar- A Cheap Men's Cologne By Remy Latour